THE BARIN GROUP IS ONE OF LEADING VEHICLE IMPORTERS IN IRAN. THE GROUP IS ACTIVE IN A WIDE RANGE OF ACTIVITIES WITHIN THE AUTOMOBILE INDUSTRY. IT HAS STARTED ITS OPERATIONS IN THE YEAR 2008 AND HAS EVER SINCE IMPORTED OVER 10,000 PASSENGER CARS INTO IRAN. TODAY THE BARIN GROUP IS AMONG THE TOP S VEHICLE IMPORTERS IN IRAN, SERVING THE ENTIRE MARKET THROUGHOUT IRAN. WE HAVE MANAGED TO ESTABLISH A WIDE RANGE OF SUBSIDIARIES THAT COMPLETES OUR VALUE CHAIN AND ENSURES HIGH EFFICIENCY FOR OUR STAKEHOLDERS.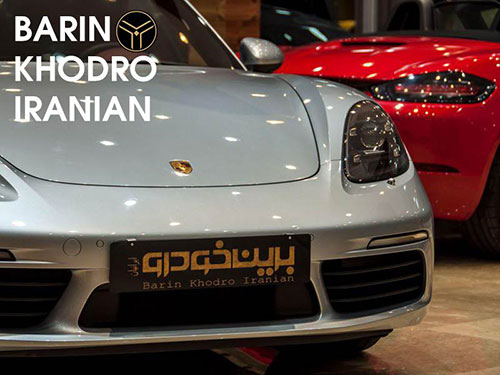 POINTS OF DIFFERENCES
THE BARIN GROUP HAS MANAGED TO OPTIMIZE ITS SERVICES VIA THE INTEGRATION OF SEVERAL SECTORS SUCH AS ITS OWN LOGISTICS NETWORK, CUSTOMS LEGAL AND CLEARANCE ADVOCATES, LEASING FACILITIES AS WELL AS ITS EXPERIENCED AND PROFESSIONAL TEAM IN ITS HEAD OFFICE , SHOWROOMS & SERVICE CENTERS
OUR PROVIDERS
WE HAVE A WIDE RANGE OF SOURCES OF IMPORT INCLUDE GERMANY, BELGIUM, SOUTH KOREA GEOGIA, JORDAN, UAE, JAPAN, USA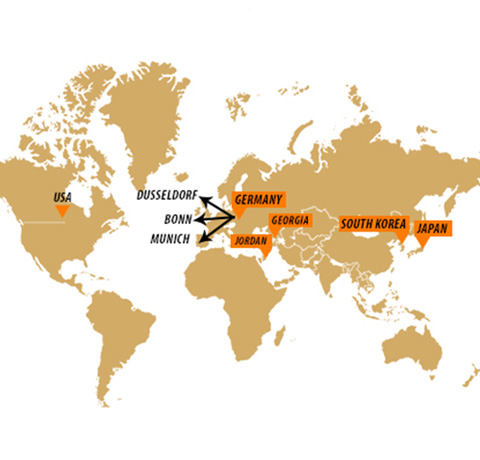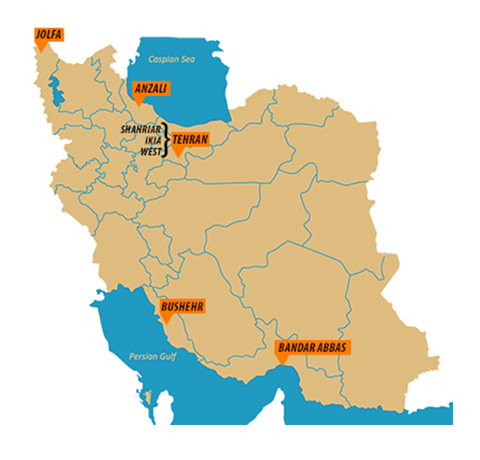 CUSTOMS AND CLEARANCE
WE HAVE AN OFFICE AND MANY EXPERT CLEARANCE ADVOCATES IN EVERY FREE ZONE IN IRAN FROM JOLFA AND ANZALI IN NORTHERN IRAN, TO BUSHEHR AND BANDAR ABBAS IN SOUTH AND OF COURSE IN TEHRAN.
BARIN GROUP CUSTOMERS
BY ANALYZING THE MARKET TRENDS AND INTEGRATING ITS OWN STRATEGIES WITH A YOUNG AND ENTHUSIASTIC TEAM OF EDUCATED PROFESSIONALS, THE BARIN GROUP HAS MANAGED TO SET ITSELF APART FROM ITS COMPETITION AND GATHER A CIRCLE OF NEARLY 6K FOLLOWERS IN ITS SOCIAL MEDIAS, MANY OF WHOM ARE POTENTIAL BUYERS. IN ADDITION TO END USERS, WE ALSO HAVE A MARKET AMONGST TAXI CORPORATIONS, TOURIST TRANSPORTATION FIRMS, AIRLINES, BANKS MUNICIPALITIES, GOVERNMENT AUTHORITIES, SPORT FEDERATION
BARIN GROUP MARKETS
THE IRANIAN MARKET IS IMPORTING ANNUALLY APPROXIMATELY 70,000 CBU PASSENGER VEHICLES WITH AN AVERAGE PRICE OF 28,000 TO 33,000 USD. THE TREND IS INCREASING WITH RESPECT TO THE RATE OF IMPORTED VEHICLES AS WELL AS THE AVERAGE PRICE. THE MARKET SHARE IS UNEVENLY DISTRIBUTED, 65% OF THE CURRENT MARKET SHARE IS HELD BY THE SOLE IMPORTER OF KIA AND HYUNDAI DUE TO THE SIMPLE FACT OF LACK OF COMPETITION